A sustainable farm at Stevns
Dambækgaard is a sustainable farm, on East Zealand, only an hour's drive from Copenhagen. We offer farm stays in a sustainable environment, where we inspire tourists and students to a more sustainable and climate-friendly lifestyle. This is the place if you are looking for a farm stay where you can enjoy the peace and quiet, overlooking the fields, and eat authentic food from the farm's own produce.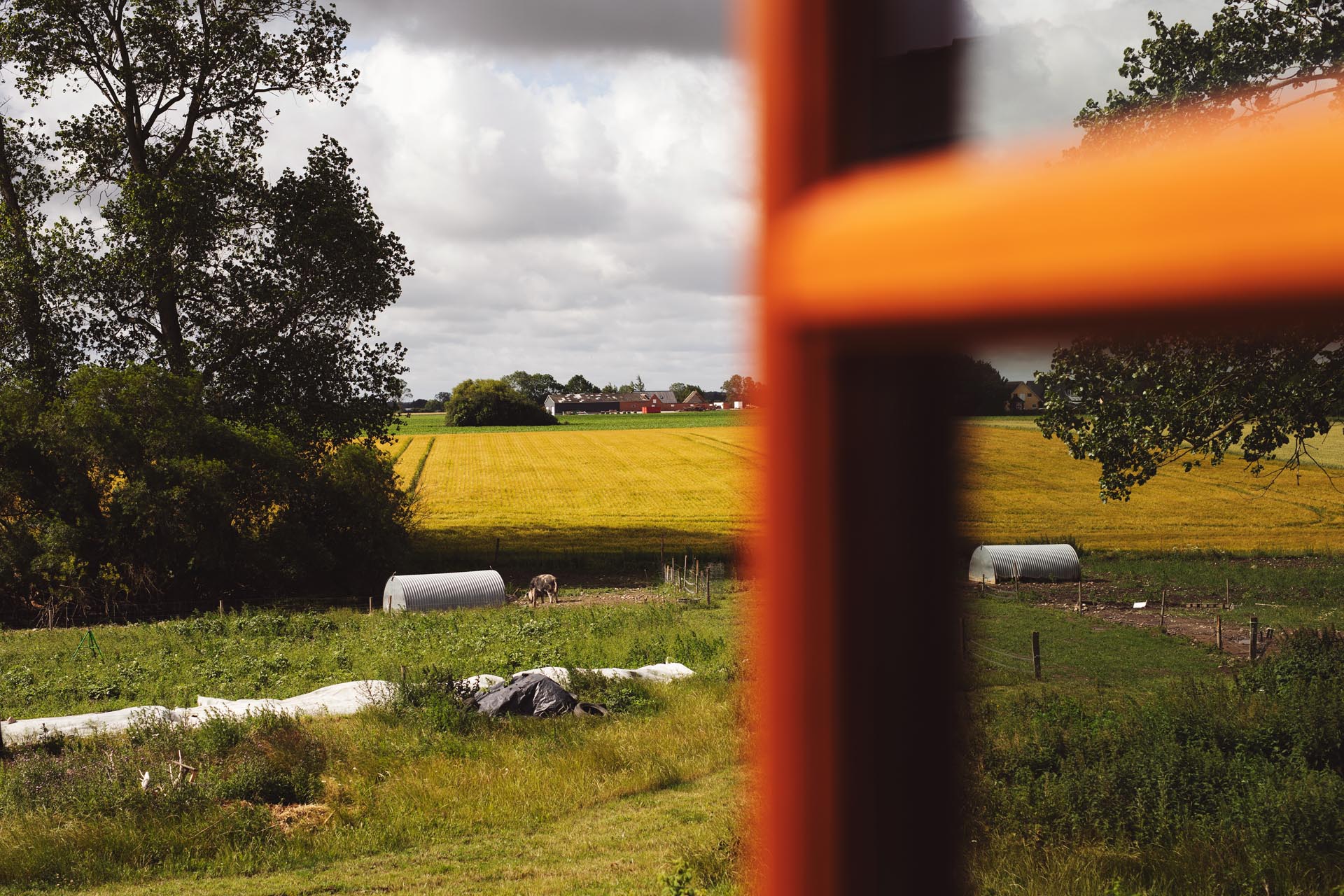 A peaceful farm life experience
The farm offers free-range animals, beautiful views over the fields, peace and quiet, campfire pit, pizza oven, sandpit in the shade, trampoline, lots of outdoor toys and vehicles for children and a lot of authentic homemade food.
We offer farm stays and accommodation in either a flat, rooms, caravan or in your own tent / caravan. Meals can either be in your own corner in the dining room or as social dining with the other guests, the farm volunteers and family. If the weather allows it, we will of course serve the food outdoors.
The farm is located among the fields, surrounded by large trees and away from the bustle of city life.
Over the past five years, we have housed a number of people from all over the world who would like to learn more about ecology, sustainability and self-sufficiency. They have all inspired us to open up the farm more, so at Dambækgaard we now offer a farm stay in the old barn with a view of the fields and all the farm idyll that comes with piglets in the field, chickens in the garden and homemade authentic food.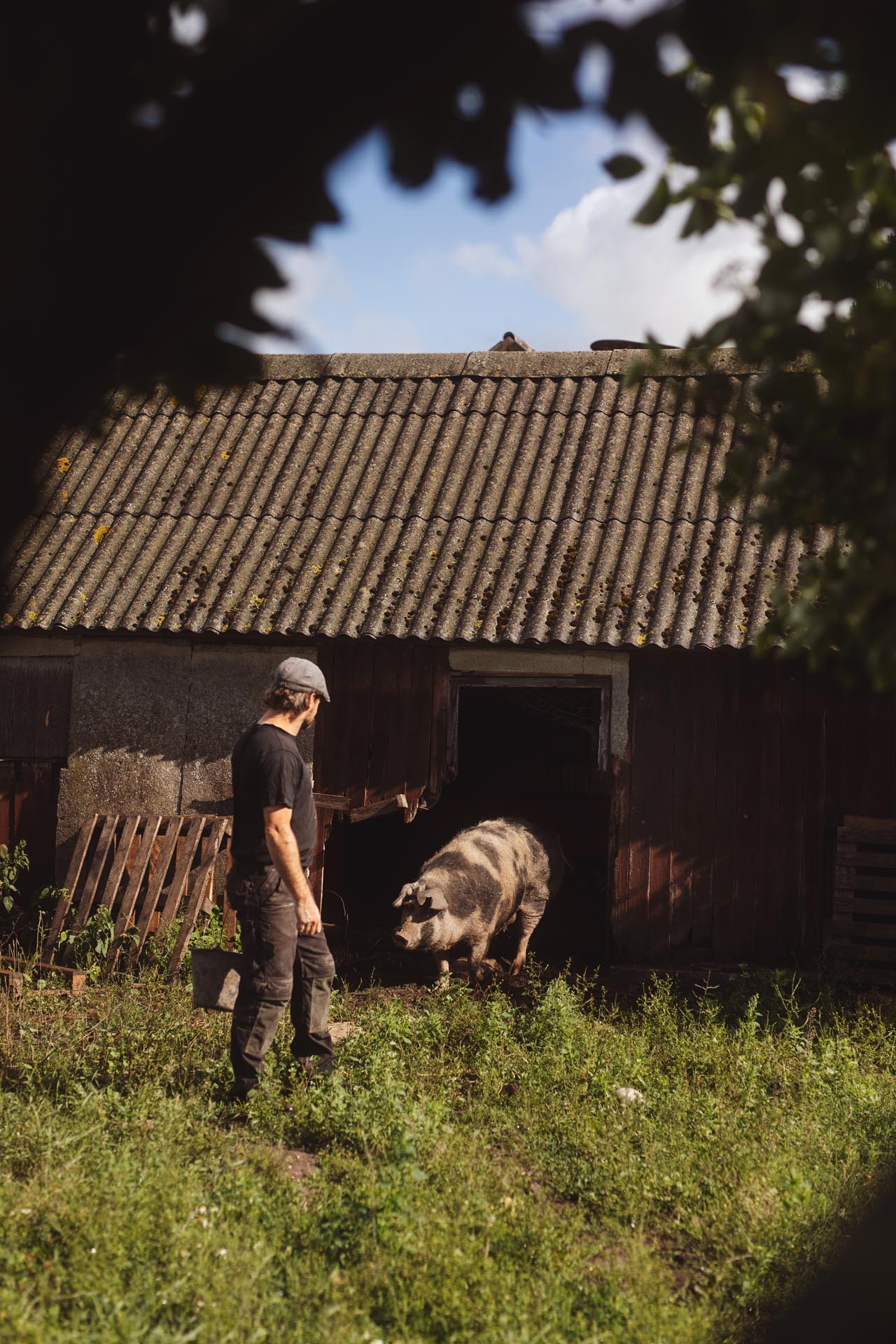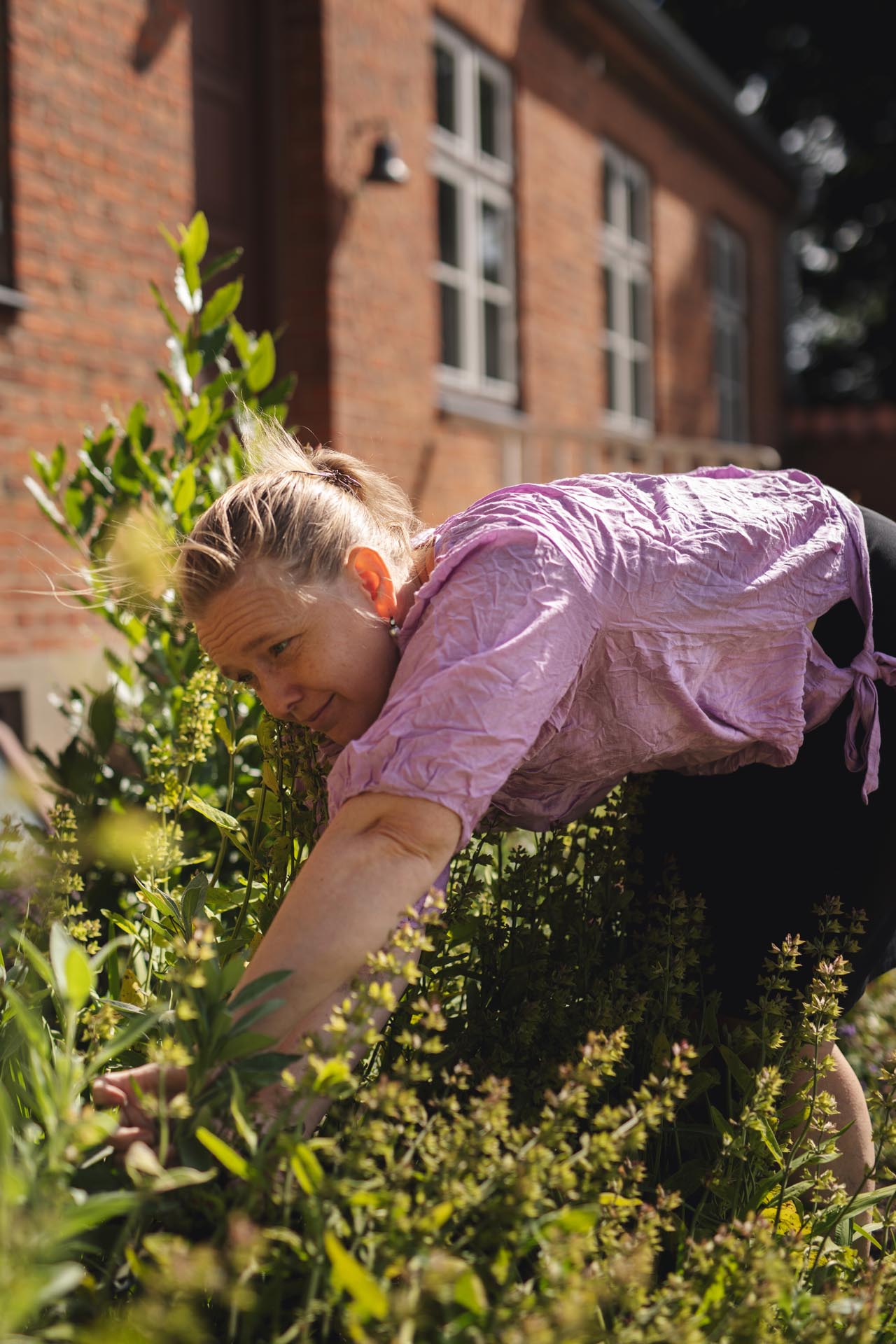 With a love for the change of seasons and the raw materials that can be harvested all year round, there is always something cooking on the stove at the farm for all the guests to enjoy.
During your farm stay you will be able to enjoy the food at the daily social dining in the original dining room, or in the evening sun overlooking the fields. The two-course dinner is predominantly organic and always made from the farm's own products or from other local producers.
Breakfast includes fresh-baked buns, freshly laid eggs and 4-5 different homemade jams, and in-season fresh berries or fruit from the farm garden.